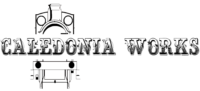 Terms and Conditions
All products are for the latest version of Train Simulator by Dovetail games. Normally if a product becomes non-working because of an update of the core software to a new version we will issue and update free.
***Prices***
All prices include Tax, delivery charges and further support unless stated otherwise stated. Payment is via PayPal using the Word press service.
***Support Policy***
Please either use our contact form, email address: [email protected]
We will do our utmost to assist you. Replies are normally within 48 hours (except public holidays & weekends) often much sooner. They should be no longer than 28 days unless they are are not related to a product you have purchased from us.
You should clearly state your problem, giving as much detail as possible. Please be aware if we cannot recreate the problem directly, we may suggest posting on our Facebook site or other forum.
Lost file replacement are at our discretion. We strongly suggest customers back up files, if they are lost you can access your purchases and downloads via your customer account.
Due to our products being a download, we can not normally offer refunds as there is nothing tangible to return.
***Repaints, Editing, Add-on packs***
You may create the following with reference to Caledonia Works provided they are non-commercial.
They can be distributed any way you choose under the following conditions:
– All "geopdx" files are removed.
– Written permission is acquired before hand by Caledonia Works.
– This may attract a royalty fee if they are sold commercially.
Any "Ninja ripping" is strictly forbidden in all circumstances & without prejudice action will be taken as we deem appropriate to deal with the breach, including suspending your access to the website, prohibiting you from accessing the website, revoking all previously acquired DLC, contacting your internet service provider to request that they block your access to the website and/or bringing court proceedings against you.
***Copyright and intellectual property***
All items are copyright Caledonia Works. They must not be copied (except for personal back up provision), distributed, decompiled or used in another product without written permission.
We reserve the right to prosecute illegal file sharers and anyone distributing files with the full extent of the law, which may include criminal proceedings. We may also sue for any revenue lost and seek to recover other costs in significant cases.
***Website Terms and Conditions***
***Introduction***
These terms of use govern your use of our website; by using our website, you agree to these terms of use in full. If you disagree with these terms of use or any part of these terms of use, you must not use our website.
You must be at least [18] years of age to use our website. By using our website and by agreeing to these terms of use, you warrant and represent that you are at least [18] years of age.
Our website uses cookies. By using our website and agreeing to these terms of use, you consent to our use of cookies in accordance with the terms of our [privacy policy / cookies policy].
***Credit***
This document was created using an SEQ Legal template.
***License to use website***
Unless otherwise stated, we or our licensors own the intellectual property rights in the website and material on the website. Subject to the license below, all these intellectual property rights are reserved.
You may view, download for caching purposes only, and print pages [or [other content] from the website for your own personal use, subject to the restrictions set out below and elsewhere in these terms of use.
You must not:
(a) republish material from this website (including republication on another website);
(b) sell, rent or sub-license material from the website;
(c) show any material from the website in public;
(d) reproduce, duplicate, copy or otherwise exploit material on our website for a commercial purpose;
(e) edit or otherwise modify any material on the website; or
(f) redistribute material from this website [except for content specifically and expressly made available for redistribution [(such as our newsletter)].
Where content is specifically made available for redistribution, it may only be redistributed [within your organization].
***Acceptable use***
You must not use our website in any way that causes, or may cause, damage to the website or impairment of the availability or accessibility of the website; or in any way which is unlawful, illegal, fraudulent or harmful, or in connection with any unlawful, illegal, fraudulent or harmful purpose or activity.
You must not use our website to copy, store, host, transmit, send, use, publish or distribute any material which consists of (or is linked to) any spyware, computer virus, Trojan horse, worm, keystroke logger, rootkit or other malicious computer software.
You must not conduct any systematic or automated data collection activities (including, without limitation, scraping, data mining, data extraction and data harvesting) on or in relation to our website without our express written consent.
[You must not use our website to transmit or send unsolicited commercial communications.]
[You must not use our website for any purposes related to marketing without our express written consent.]
***Restricted access***
Access to certain areas of our website is restricted. We reserve the right to restrict access to other areas of our website, or indeed our whole website, at our discretion.
If [we provide you with / you generate] a user ID and password to enable you to access restricted areas of our website or other content or services, you must ensure that the password is kept confidential.
You must notify us in writing immediately if you become aware of any unauthorized use of your account or password.
You are responsible for any activity on our website arising out of any failure to keep your password confidential and may be held liable for any losses arising out of such a failure.
You must not use any other person's user ID and password to access our website[, unless you have that person's express permission to do so].
[We may disable your user ID and password at any time in our sole discretion with or without notice or explanation.]
***User content***
In these terms of use, "your content" means material (including, without limitation, text, images, audio material, video material and audio-visual material) that you submit to our website, for whatever purpose.
You grant to us a worldwide, irrevocable, non-exclusive, royalty-free license to use, reproduce, adapt, publish, translate and distribute your content in any existing or future media. You also grant to us the right to sub-license these rights and the right to bring an action for infringement of these rights.
You warrant and represent that your content will comply with these terms of use.
Your content must not be illegal or unlawful, must not infringe any third party's legal rights and must not be capable of giving rise to legal action whether against you or us or a third party (in each case under any applicable law).
You must not submit any content to the website that is or has ever been the subject of any threatened or actual legal proceedings or other similar complaint.
We reserve the right to edit or remove any material submitted to our website, or stored on our servers, or hosted or published upon our website.
[Notwithstanding our rights under these terms of use in relation to your content, we do not undertake to monitor the submission of such content to, or the publication of such content on, our website.]
***Limited warranties***
We do not warrant the completeness or accuracy of the information published on this website; nor do we commit to ensuring that the website remains available or that the material on the website is kept up to date.
To the maximum extent permitted by applicable law, we exclude all representations, warranties and conditions relating to this website and the use of this website (including, without limitation, any warranties implied by law in respect of satisfactory quality, fitness for purpose and/or the use of reasonable care and skill).
***Limitations and exclusions of liability***
Nothing in these terms of use will: (a) limit or exclude our or your liability for death or personal injury resulting from negligence; (b) limit or exclude our or your liability for fraud or fraudulent misrepresentation; (c) limit any of our or your liabilities in any way that is not permitted under applicable law; or (d) exclude any of our or your liabilities that may not be excluded under applicable law.
The limitations and exclusions of liability set out in this Section and elsewhere in these terms of use: (a) are subject to the preceding paragraph; and (b) govern all liabilities arising under these terms of use or in relation to the subject matter of these terms of use, including liabilities arising in contract, in tort (including negligence) and for breach of statutory duty.
[To the extent that the website and the information and services on the website are provided free of charge, we will not be liable for any loss or damage of any nature.]
[We will not be liable to you in respect of any losses arising out of any event or events beyond our reasonable control.]
[We will not be liable to you in respect of any business losses, including (without limitation) loss of or damage to profits, income, revenue, use, production, anticipated savings, business, contracts, commercial opportunities or goodwill.]
[We will not be liable to you in respect of any loss or corruption of any data, database or software.]
[We will not be liable to you in respect of any special, indirect or consequential loss or damage.]
***Indemnity***
You hereby indemnify us and undertake to keep us indemnified against any losses, damages, costs, liabilities and expenses (including, without limitation, legal expenses and any amounts paid by us to a third party in settlement of a claim or dispute on the advice of our legal advisers) incurred or suffered by us arising out of any breach by you of any provision of these terms of use[, or arising out of any claim that you have breached any provision of these terms of use].
***Breaches of these terms of use***
Without  prejudice to our other rights under these terms of use, if you breach these terms of use in any way, we may take such action as we deem appropriate to deal with the breach, including suspending your access to the website, prohibiting you from accessing the website, blocking computers using your IP address from accessing the website, contacting your internet service provider to request that they block your access to the website and/or bringing court proceedings against you.
***Variation***
We may revise these terms of use from time to time. Revised terms of use will apply to the use of our website from the date of publication of the revised terms of use on our website.
***Assignment***
We may transfer, sub-contract or otherwise deal with our rights and/or obligations under these terms of use without notifying you or obtaining your consent.
You may not transfer, sub-contract or otherwise deal with your rights and/or obligations under these terms of use.
***Severability***
If a provision of these terms of use is determined by any court or other competent authority to be unlawful and/or unenforceable, the other provisions will continue in effect. If any unlawful and/or unenforceable provision would be lawful or enforceable if part of it were deleted, that part will be deemed to be deleted, and the rest of the provision will continue in effect.
***Exclusion of third party rights***
These terms of use are for the benefit of you and us, and are not intended to benefit any third party or be enforceable by any third party. The exercise of our and your rights in relation to these terms of use is not subject to the consent of any third party.
***Entire agreement***
Subject to the first paragraph of Section [8], these terms of use[, together with our privacy policy, constitute the entire agreement between you and us in relation to your use of our website and supersede all previous agreements in respect of your use of our website.
***Law and jurisdiction***
These terms of use will be governed by and construed in accordance with American & British law, and any disputes relating to these terms of use will be subject to the [non-]exclusive jurisdiction of the courts of United States of America & United Kingdom.
The full name of our company is Caledonia Works
You can contact us by email to [email protected]
***Privacy Policy***
We are committed to safeguarding the privacy of our website visitors; this policy sets out how we will treat your personal information.
What information do we collect?
We may collect via third parties, store and use the following kinds of personal information:
(a) information about your computer and about your visits to and use of this website (including [your IP address, geographical location, browser type and version, operating system, referral source, length of visit, page views, website navigation and details.
(b) information relating to any transactions carried out between you and us on or in relation to this website, including information relating to any purchases you make of our goods or services (including details).
(c) information that you provide to us for the purpose of registering with us (including details).
(d) information that you provide to us for the purpose of subscribing to our website services, email notifications and/or newsletters (including details).
(e) any other information that you choose to send to us.
We do not directly collect credit/debit card information, this is processed via third parties such as PayPal and Word Press and Woocommerce.
***Cookies***
A cookie consists of information sent by a web server to a web browser, and stored by the browser. The information is then sent back to the server each time the browser requests a page from the server. This enables the web server to identify and track the web browser.
We do not use cookies.
Most browsers allow you to reject all cookies, whilst some browsers allow you to reject just third party cookies. For example, in Internet Explorer you can refuse all cookies by clicking "Tools", "Internet
Options", "Privacy", and selecting "Block all cookies" using the sliding selector. Blocking all cookies will, however, have a negative impact upon the usability of many websites[, including this one].]
***Using your personal information***
Personal information submitted to us via this website will be used for the purposes specified in this privacy policy or in relevant parts of the website.
We may use your personal information to:
(a) administer the website.
(b) improve your browsing experience by personalizing the website.
(c) enable your use of the services available on the website.
(d) send to you goods purchased via the website, and supply to you services purchased via the website.
(e) send statements and invoices to you, and collect payments from you.
(f) send you general (non-marketing) commercial communications.
(g) send you email notifications which you have specifically requested.
(h) send to you [our newsletter and other] marketing communications relating to our business [or the businesses of carefully-selected third parties] which we think may be of interest to you by post or, where you have specifically agreed to this, by email or similar technology (you can inform us at any time if you no longer require marketing communications)
All our website financial transactions are handled through our payment services provider, Word Press/Woocommerce/PayPal You can review the Work privacy policy at https://wordpress.org/ https://woocommerce.com/
https://www.paypal.com
We will share information with Word Press/Woocommerce/PayPal only to the extent necessary for the purposes of processing payments you make via our website and dealing with complaints and queries relating to such payments.
***Security of your personal information***
We will take reasonable technical and organizational precautions to prevent the loss, misuse or alteration of your personal information.
Of course, data transmission over the internet is inherently insecure, and we cannot guarantee the security of data sent over the internet.
You are responsible for keeping your password and user details confidential. We will not ask you for your password (except when you log in to the website).
***Policy amendments***
We may update this privacy policy from time-to-time by posting a new version on our website. You should check this page occasionally to ensure you are happy with any changes.
***Your rights***
You may instruct us to provide you with any personal information we hold about you. Provision of such information will be subject to:
(a) Written notice.
***Freeware***
This is supplied for promotional purposes and may be withdrawn at any time. We do not offer technical support for freeware software, and it can only be used at the users own risk.
From time-to-time the core simulator software may be upgraded, which may not be backward compatible with our software. We may choose either to upgrade it, or withdraw it. This is at Caledonia Works's discretion.
***Patches***
We may supply patches for various issues from time-to-time, these should be applied as per provided instructions. The patches can be found by re-downloading the product in your customer account.
Steam users: If you purchase our products via Steam, patches are applied automatically.
***Commercial***
We may provide software to only upgrade items purchased directly from our site, such as additional vehicles or repaints.
***Upgrades***
We may offer the facility to upgrade certain software, this is at Caledonia Works' discretion.
***Refund Policy***
Refunds will ONLY be given in the following circumstances:
– An item has accidentally been purchased more than once.
– A refund will not be given if you simply change your mind UNLESS the item has not been downloaded, which we are able to monitor on our sales system. Once an add-on has been downloaded, there is no way of monitoring if it is being used or not, therefore your right to refund has been forfeited.
– A refund will not be given if you do not understand how the add-on works. This includes being unable to drive an advanced locomotive. It is the users responsibility to understand how these work, which includes reading the manual provided.
– The add-on is fundamentally broken. This only includes items that are included in the add-on and were created or edited by Caledonia Works. Issues that involve another developer's rolling stock, routes, scenarios or Train Simulator in general are not our responsibility and will not entitle you to a refund.
– If there is a fundamental issue with a Caledonia Works add-on, we will try our best to fix the problem before a refund is given.
– All of the above fall under a 30 day limit, as stated in the Consumer Rights Act (2015). Should you request a refund after 30 days of the original purchase date for any reason, your request will be denied.